Wintertime at Weissensee
Weissensee provides the perfect conditons for a relaxed and safe winter holiday
The natural ice surface of the frozen Weissensee lake is absolutely unique. It usually expands from end of december till february. Here you can take your rounds skating over the ice almost without limits. Or join a team of friends for an ice hockey game. Sometimes an ice sailor almost flies over the surface. Young families take a walk with their children, pushing the child carriage, over the ice. It is a joy to just watch the scene.

You find the perfect conditions for spending a enjoyable holiday with family or friends. Cross-country skiers enjoy the beautiful landscape surrounding the slopes. Snow hiking and Mountainbiking are alse very much enjoyed in the crispy and clean mountain air.

Should you long for an expansive skiing day - a direct connection with the local bus gets you directly and hussle-free to Nassfeld.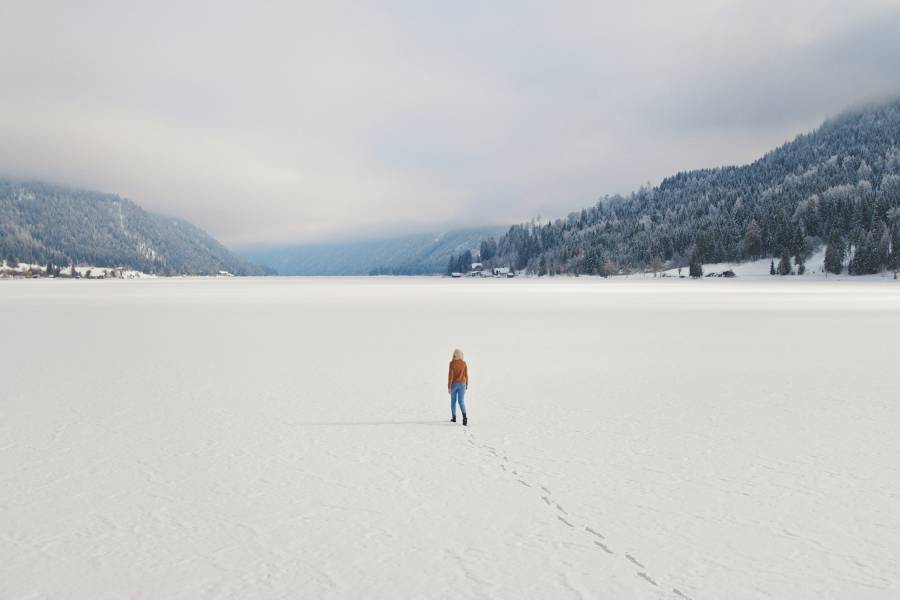 Die Weite der Landschaft am Weissensee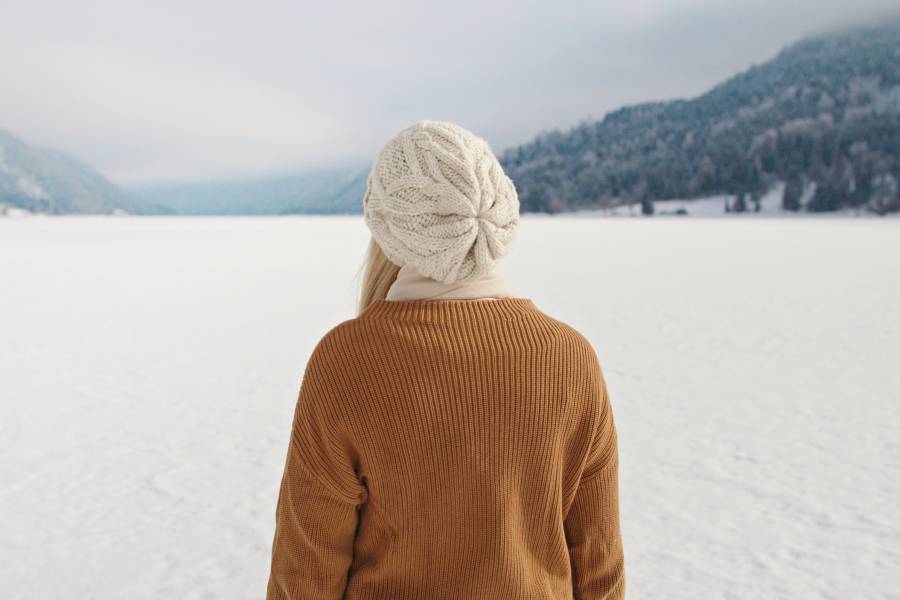 Solo Urlaub am Weissensee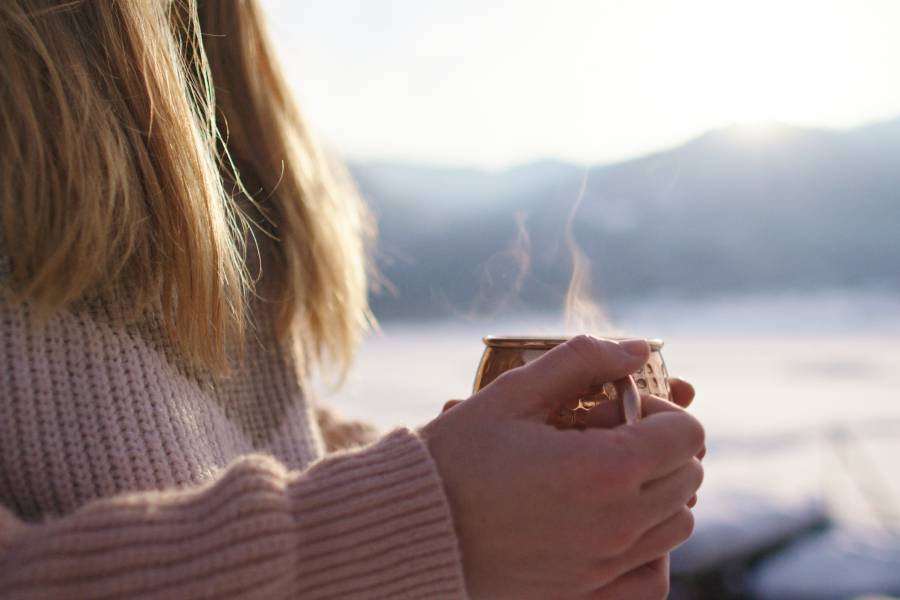 Genuss in Ruhe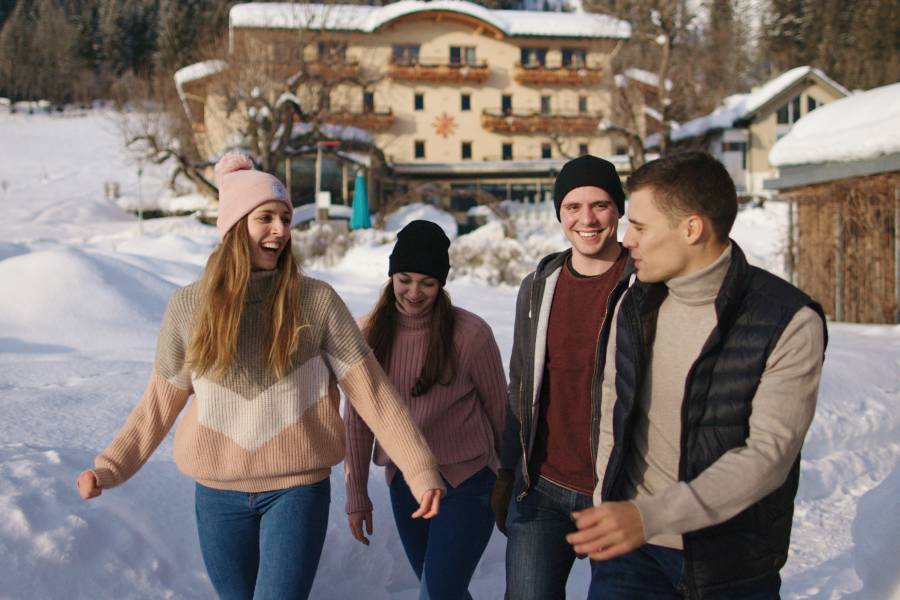 Winterurlaub mit Freunden am Weissensee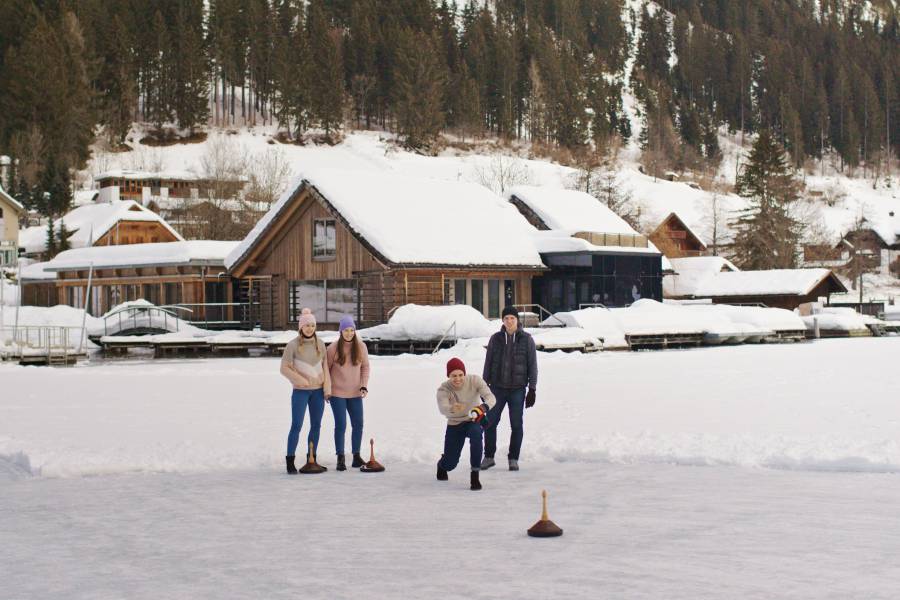 Eisstockschiessen auf der Hoteleigenen Bahn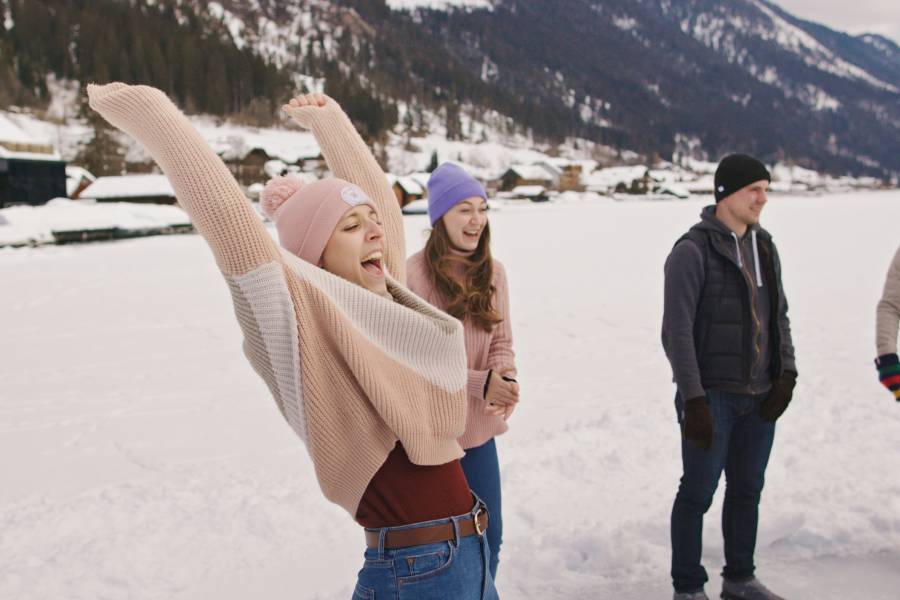 Eisstockschiessen auf der Hoteleigenen Bahn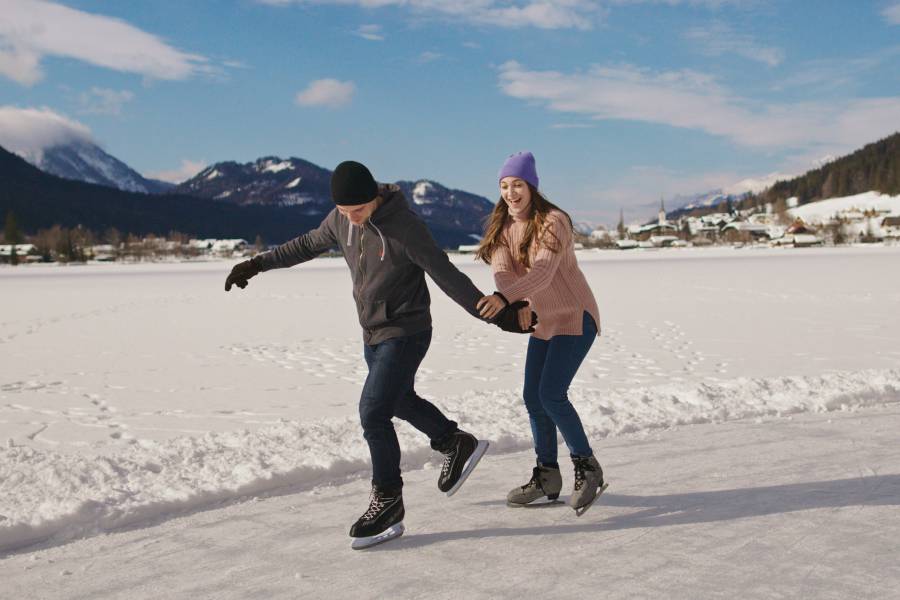 Eislaufen auf dem Natureis am Weissensee