Your place for your MeTime
The right accomodation for every phase of your life
Time has become precious. More and more we realize the need of time for ourselves. Time-Out from the loudness, into nature, peace and quiet. Feeling oneself again. Feeling the joy of being again. Enjoying the simple - and at the same time - most precious things in life. At Strandhotel this is possible in every season.
The mountain range, the lake, the forest - our playground of nature, as we like to call it here - are unique.

We want to make sure everybody finds the right place for their stay with us in every phase of life. This is why we offer both the option of a luxurious full-service in our hotel as well as the possibility to book an appartement.
Since every phase of life brings new situations along - and we are happy to accompany you with our offering: Whether you come by yourself, as a couple and you would love to enjoy every facette of our offerings in our hotel, or whether you come along with friends or family and would like to also just relax "at home", cooking together and enjoying your privacy and togetherness in one of our beautiful appartements.

Welcome to Strandhotel and to our Appartements!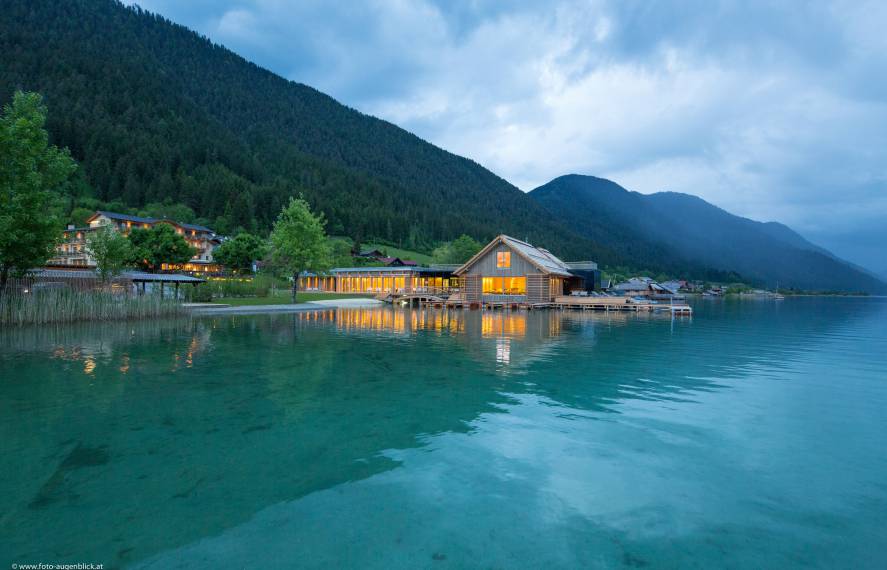 Let yourself be pampered from dusk till dawn! Here you find nourishment for body, mind and soul. Come with on a a culinary adventure trip to the world of plant based delicacies and feel how they feed your body! Our mountains, forests and our beautiful lake let power, energy and joy flow into our mind and soul. So we can serve you and ourselves wholeheartedly.
Zum Hotel
Strandhotel Appartements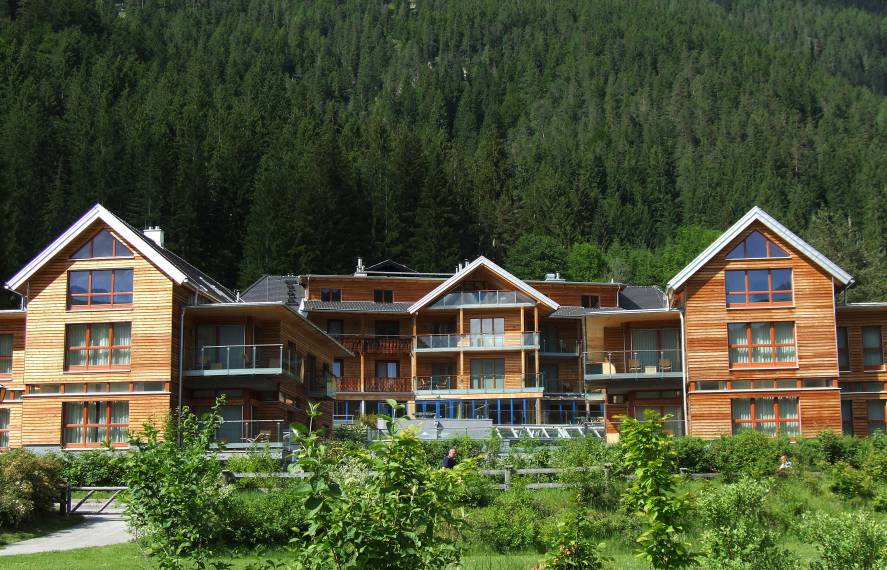 The right place for every phase of your life. Be it a family holiday or holiday with friends - if you are looking for an integrated solution with kitchen, playground an own lake access this is the right place. You have all freedom you may want for enjoying your perfect day. And should you prefer not to cook once in a while, you are welcome to gvie yourself a treat in our restaurant!
To our Appartements