Our Values
Strandhotel am Weissensee
Our flower is our symbol and reminder for our values, for who we are and what the reason and motivation for our work here in this beautiful place actually is.
She is symbol of our love for the uniqueness of our home, with its nature and its peace and quiet. Nature supports us and provides us with our grounding. We love her and all her beings and happily share all presents she provides in best quality for authentic and real pleasure.
The vegetarian cuisine is a present
A present for our pleasure, our well-being, our health, for all living beings on our earth, for our earth itself, for our inner peace and for the development of our conscious being. I want to share this present - and this wonderful place of the Weissensee lake is the perfect framework. I wish you a delightful stay full of experiences at Strandhotel!

Christian Halper
Owner
Christian Halper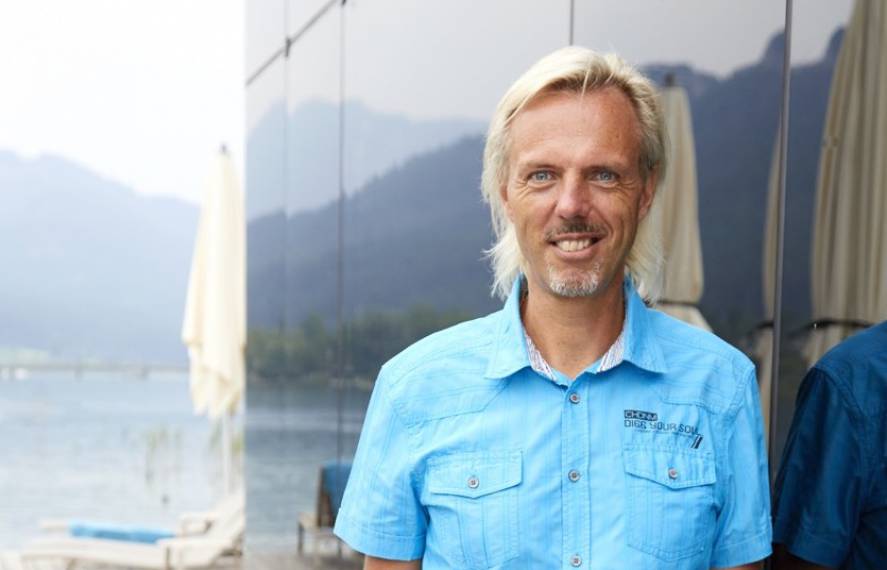 Christian Halper is the owner of Strandhotel am Weissensee and the founder and shareholder of the vegetarian TIAN restaurants in Vienna and Munich, of TIAN Bistro in Vienna as well as of the newly inaugurated Venuss, which uses 100% plantbased ingredients.
How wonderful, that you have found your way to us at Strandhotel am Weissensee, Austria's first vegetarian hotel and let us share our joy and enthusiasm with you. To be in the position to work in a place, where personal and professional values connect, means being close to heaven for me personally. At Weissensee you only find unspoilt natural landscape. Here in this paradise time seems to stand still sometimes. It is easy to find yourself and to connect to nature.

Paul de Cillia
Direktor
Paul de Cillia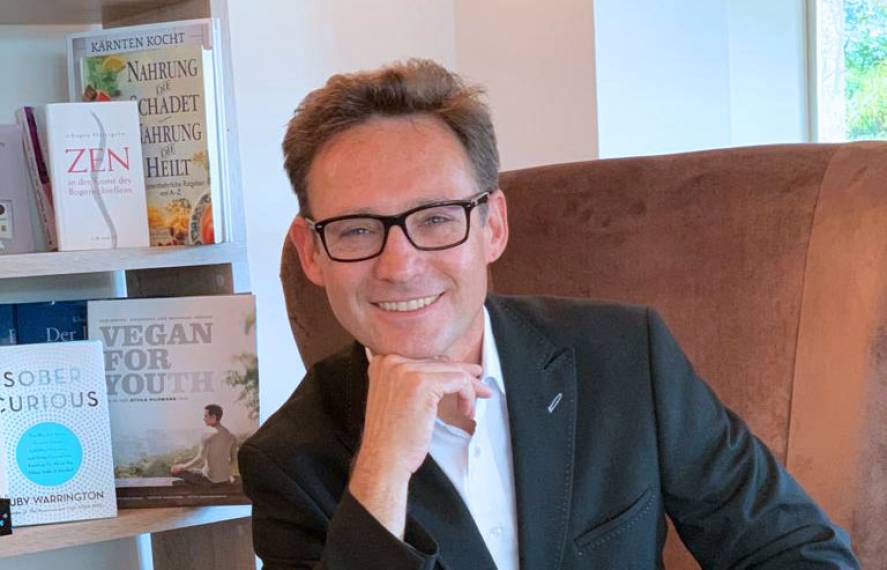 Andreas Leib
I have been enjoying the excitement and atmosphere of preparing, cooking, tasting and presenting food for over ten years now. To me these are the elements of perfection for every single dish. On my journeys all over the world the impressions I gained made me the cook I am today. But it was my work at Tian in Munich which led the path to my true love, the vegan food.

I love to share my passion in cooking courses, consultations or at our weekly kitchen talk. Do not hesitate to approach me - I will be more than glad to be of your service.

Andreas Leib
Chef