Our Values
Strandhotel at Weissensee
Our flower shaped logo is a symbol of our values, the essence of what we stand for, the reason and motivation for our work at this beautiful location.
It embodies our excitement for the uniqueness of our peaceful home surrounded by nature. Nature grounds us and gives us focus. We cherish it, as well as all its living creatures. We appreciate the manifold gifts it provides for our conscious enjoyment.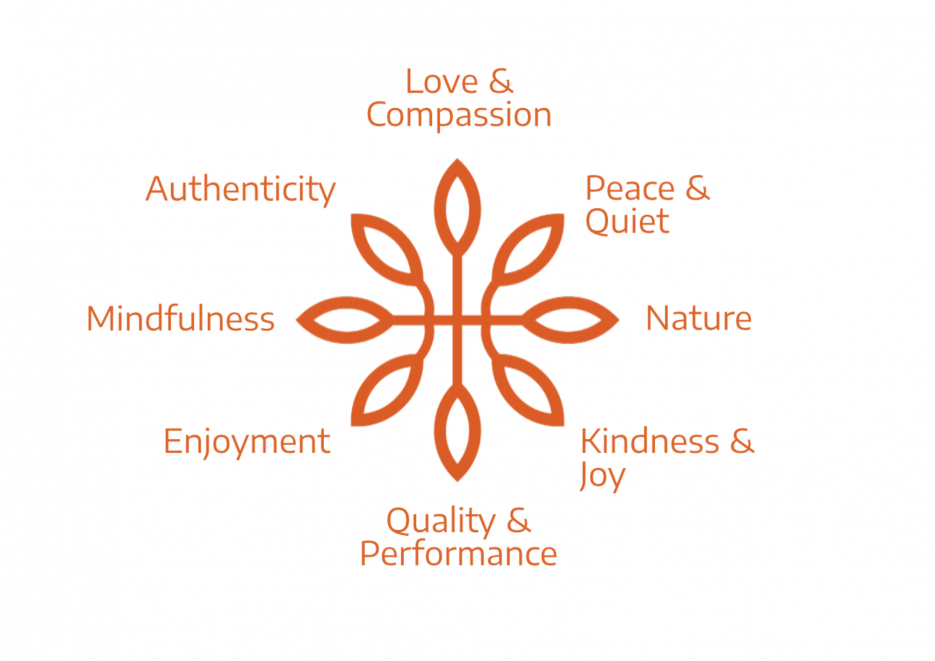 The vegetarian cuisine is a gift...
A gift for our enjoyment, our well-being, and our health. A present to all living beings on our planet, the earth itself, and one which promotes inner peace and mindful living. I wish to share this gift. The beautiful surroundings of lake Weissensee provide the perfect setting for our vegan-vegetarian hotel and restaurant. I wish you a joyful stay filled with new experiences at the Strandhotel!

Christian Halper
Owner
Christian Halper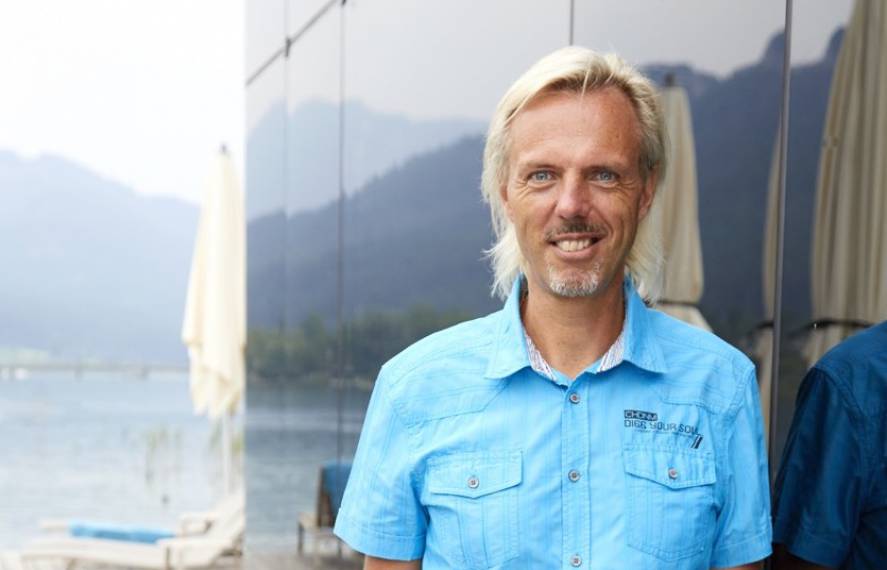 Christian Halper is owner of the Strandhotel am Weissensee and founder and partner of the vegetarian TIAN Restaurant in Vienna, the TIAN and Venuss Bistros in Vienna, which use 100% plant-based ingredients.
We are delighted that you have found your way to our vegan/vegetarian hotel and allow us share the happiness which fills us on a daily basis. I feel lucky to work in a place with professional standards which are in line with my personal values. At lake Weissensee you find unspoilt nature and sometimes it feels as if time was standing still. Our hotel is located in the idyllic village of Neusach at the shores of lake Weissensee - the perfect place to switch off from the rush of day-to-day life. This kind of environment facilitates the process of finding yourself and living in harmony with nature.

Paul de Cillia
Managing Director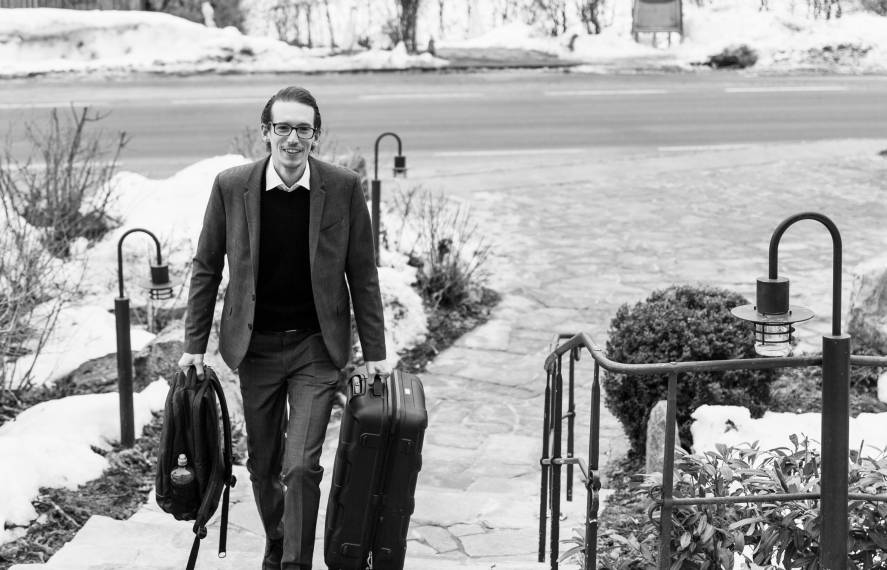 Andreas Leib
Over the last 10 years, I have been thriving on the energy and atmosphere which develops when I create, cook, taste and arrange dishes. The combination of those processes leads to perfection.

Impressions from all over the world which I have collected during my travels have made me the person I am today. At the Tian in Munich, I encountered my true passion: vegan cuisine. I am excited to share this fascination with you.

Emulating the aspiration and vision of our founder Christian Halper, we offer a completely new culinary holiday experience in Austria's first purely vegetarian/vegan hotel. We unite the best regional produce and create unique sophisticated vegan - vegetarian dishes which revolutionise the palate of even passionate meat eaters. Our extensive breakfast buffet, our lunch dishes and multi-course dinners demostrate how multifaceted and exciting a vegetarian, climate-friendly cuisine can be, and how it benefits body, spirit and mind.

If at all possible, our produce comes from organic and sustainable origins because nature, your wellbeing, as well as ours, matters deeply.

I love to share my passion through cooking courses, during consultations or our kitchen talk. Please do not hesitate to approach me for an informal chat.

Andreas Leib
Chef